How Should Bird Dog Blackberry Whiskey Be Mixed?
Bird Dog Blackberry Whiskey is one of the most popular whiskeys in the market. It is popular since it produces memorable and different flavors and tastes when mixed with other whiskeys and other ingredients. This ability to mix uniformly with other ingredients makes it one of the most preferred ingredients for cocktails.  
However, the big question is how to mix with other ingredients to produce the best drinks. Here is a simple guideline covering the steps and volumes you need to use for the best drinks.  
The flavored whiskey
 You can flavor the drink by making different types of cocktails using it as an ingredient. These are some of the most popular cocktails to consider.  
Blackberry Bramble
 This is one of the simplest cocktails to make. All you need is 2oz. Bird Dog Blackberry whiskey and 2 oz. Rum cream Liqueur. First, add some ice cubes to the shaker, add the whiskey and rum cream liqueur, and shake vigorously. To ensure you have the perfect taste, ensure the volume of rum Liqueur and bird dog blackberry used is the same. The cubes are ideal for making the drink cool and refreshing for the evenings.  
Blackberry PB & J
 This cocktail combines the two most popular and refreshing whiskeys. You need 2/3 of bird dog peanut butter flavored whiskey, then add it to the 1/3 bird dog blackberry flavored whiskey. Then serve it over ice cubes.  
You can also make this cocktail using other Bird dog whiskeys, such as bird dog peach whiskey. Ensure the volume of the other whiskey is slightly higher than the bird dog blackberry whiskey. On such occasions, the latter serves more as a flavoring.  
Sweet tart martini
 If you are wondering," can you mix bird dog whiskey with a martini?" Yes, and you can make one of the best martinis described below. Add 2 Oz of the whiskey to a shaker, then add 1 Oz of Amaretto, followed by 0.5 Oz of vanilla vodka and ¼ Oz of lemon juice. You also need to add some ice cubes, then shake vigorously. Serve the drink in a martini glass and add some fruit wheel such as lemon or garnish with mint. 
Blackberry sour flavored whiskey
What if you want to make some sour cocktails for the pros? You must still use the bird dog blackberry whiskey with other sour ingredients. Here are some cocktail recipes to try: 
Sweetbriar Lemonade
This involves adding 2oz of the whiskey to a shaker or glass. Then add a little lemonade to taste and stir until the drink mixes uniformly. You can also add some mint to make it refreshing. This is one of the best whiskey cocktails for the summer. Serve over ice, and you can garnish with a lemon wheel.   
Blackberry lemonade upgrade
If the Sweetbriar lemonade is not perfect for you, you can always consider the blackberry lemonade upgrade. This drink is an ideal blend of the sour and sweet taste generated by various ingredients used.  
Muddle four blackberries, then pour the mixture into a cocktail shaker. Next, muddle two mint leaves and combine them with 0.5 Oz of syrup, then add the mixture to the cocktail shaker.  
Add 3 Oz lemon juice followed by 2 Oz of bird dog blackberry whisk and fill with ice, then shake. Serve the drink in a tall glass filled with ice, then top with sparkled water. You can garnish with either of the following: lemon wheel, blackberries, and mint, or you can use all of them.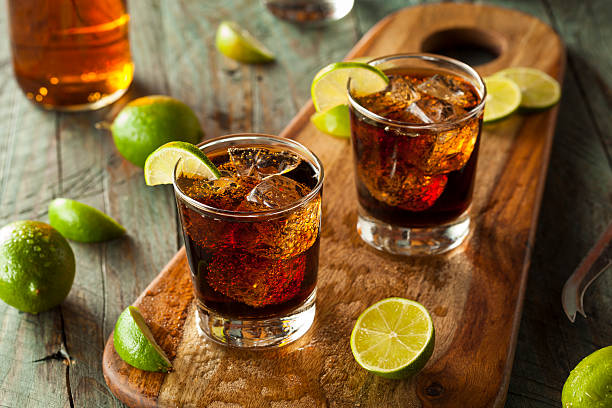 Berry Berry sour
 You can make this cocktail using bird dog blackberry whiskey, raspberry syrup, and lemon juice. Add 2 Oz of the whiskey in a shaker, add 1 Oz of the raspberry syrup followed by 1 Oz lemon juice, then shake until it mixes uniformly. Serve in a rocks glass over ice cubes, then garnish with a lemon wheel. This mixture produces a sour yet sweet and attractive taste and scent.  
Making classic Bird dog blueberry cocktails
 Mix bird dog blackberry whiskey with other ingredients to make classic cocktails. This is one of the simplest whiskey cocktails to make at home. The ingredients include whiskey, sugar, lemon, and mint.  
Muddle the berries and mint leaves to form a uniform solution and mixture. Then add the mixture to the shaker and add three teaspoons of sugar, then add 2 Oz of bird dog blackberry whiskey. Instead of sugar, you can also use a simple syrup. The syrup will mix the solutions uniformly when shaking. Add some ice cubes when serving, and top it up with about 1 to 2 Oz of club soda. Garnish the drink with mint, berries, or some lemon wheel.  
Bourbon blackberry cocktail
 If you love bourbon cocktails, you can try mixing bird dog blackberry whisky with bourbon whiskey and other ingredients. First, you need 2 Oz of bird dog bourbon, then add 1 Oz of bird dog blackberry whiskey. Add ¼ Oz of Bruoto Americano and a teaspoon of muddled blackberry. Finally, add 0.5 Oz lemon juice and one dash of bitters, then shake the mixture uniformly. Add some ice cubes, then stir to chill. You can garnish the drink with a charred cinnamon stick to generate the best tastes and scents.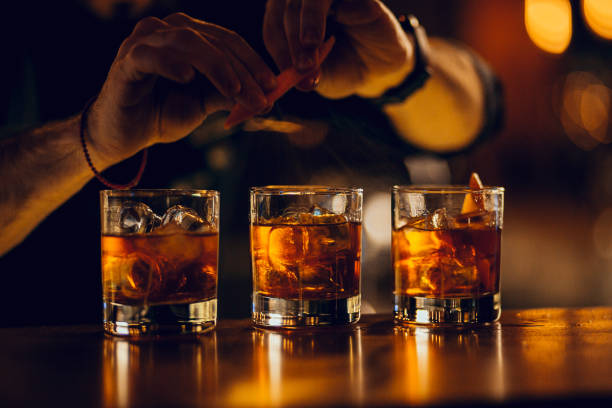 Conclusion 
 This whiskey has about 40% alcohol volume; hence you need to take limited amounts. It can also mix with other ingredients and juices to create the perfect flavored or sour cocktails. Before mixing the whiskey with other ingredients, you must observe the amounts you use for different cocktails.